"Image impresses people, but integrity impresses God."
–
Dr. Bobby Hill, Prof. Regent Divinity School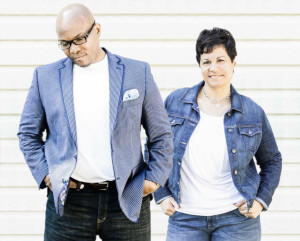 Pastor Marshall and Tiffany Bonéy
Marshall L. Bonéy III, is a Pastor/Teacher and began ReIGNITE Church in January 2017. He also is a certified growth coach and conference speaker noted for his passion for Relationship Renewal. He retired from the U.S. Navy as a Chief Petty Officer after 22 years of naval service. He pursued his BA in Christian Ministry at Welch College in Nashville, TN and Regent University in Virginia Beach, Va. He later went on to complete his Master of Divinity and Doctor of Ministry in Church Leadership and Coaching from Regent Seminary.
Tiffany Bonéy, is multi-faceted and has encouraged women through multiple speaking venues. She empowers women and couples to desire excellence. Tiffany pursued her BA in Accounting at Cameron University in Lawton, Oklahoma and Texas A&I in Kingsville, Texas.
As a multi-ethnic family, they use love as a "filter" through which they make Christ known and build unity. Together they thrive working alongside one another in ministry, speaking at Marriage Enrichment Retreats and building relationship Renewal Workshops. Marshall and Tiffany have three girls, Tanisha, Jasmine (married to Son-in-Love, Dr. Fredrick T. Lynch) and Alexis whom they love dearly. These two love God and are passionate about building authentic relationships in Christ.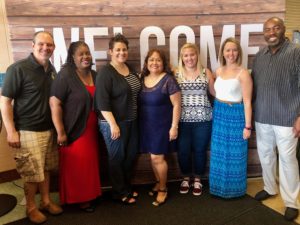 Our team reignites a love for God by leading others into His presence through authentic worship using diverse genres of music.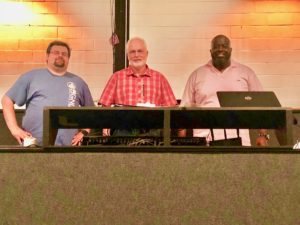 Media Team
The media team works behind the scenes, through technology, to connect everyone to the worship experience.
ReIGNITE Kids
We welcome our kids by first checking them into our safe and secure system. The kids then worship with their family prior to going to kids church where they meet new friends while learning biblical lessons. Should any issues arise, parents are contacted via text messaging.
Pastor's daughter quote: "ReIGNITE Kids is exciting, full of activities…we get to learn Bible verses and hear about Jesus!"