New Year – New YOU!!
email Group Leader below if participating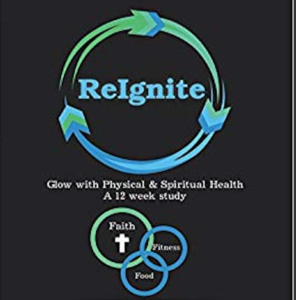 ***STARTING

JANUARY 2019

***
ReGROUP will start this year in a different way. We will meet on Saturdays (starting January 12, 2019) at Mt. Trashmore at 9:00am for a "Workout with the Pastor" ReGROUP. Weekly you will receive a ReFOCUS devotional to meditate on. We will then meet on Saturdays to workout our spirit and physical self.
ReGROUPS are part of assimilation into ReIGNITE Church. Our ReGROUP sessions go from early fall through late spring lasting anywhere from 4 to 8 weeks. ReGROUPS are held in homes or various establishments (i.e. iHop, Panera, etc.) Each week, participants will watch a video teaching and study on their own prior to meeting for group. We will get to know and pray for each other as well as share any thoughts or questions we have concerning the reading/viewing material. Childcare is usually NOT available. Be prepared to purchase snacks, drinks or meals but may not be required.
Enjoy the fellowship!
Leader: Pastor Marshall
Time: Saturday @9:00am
Ladies Group Only
Leader
Time
Email