What Are ReGROUPS?
ReGROUPS are part of assimilation into ReIGNITE Church. Our ReGROUP sessions go from early fall through late spring lasting anywhere from 4 to 8 weeks. ReGROUPS are held in homes or various establishments (i.e. iHop, Panera, etc.) Each week, participants will watch a video teaching and study on their own prior to meeting for group. We will get to know and pray for each other as well as share any thoughts or questions we have concerning the reading/viewing material. Childcare is usually NOT available. Be prepared to purchase snacks, drinks or meals but may not be required. Enjoy the fellowship!
What's Coming Up Next?
ReGROUPS will start back up the week of September 16th!
Our Fall ReGROUP will be a 6 week study called ReDefined by Brenda Drost.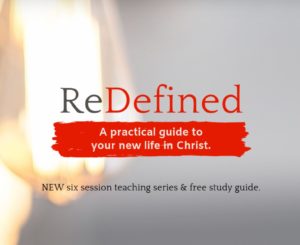 In this 6-session bible study, Bible teacher Brenda Drost will help us begin to close that gap and embrace the promises of God in our everyday life. She gives practical advice from her own life experiences that will help us lay down the lies, labels and limitations we've been carrying around from our old life and pick up the freedom of a brand-new life in Christ.
Interested in attending a ReGROUP!? See the two ReGROUP dates/times below and email the host to sign up to attend.